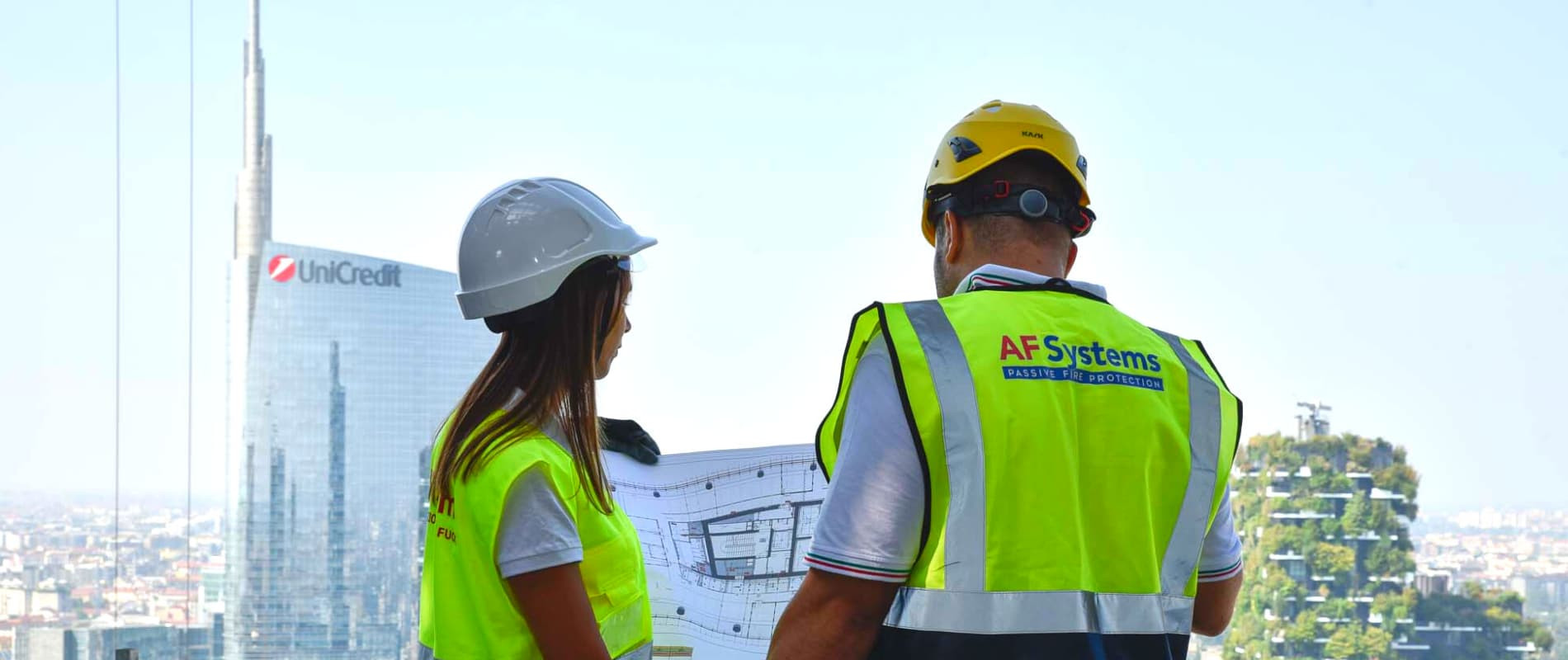 A single source for
all your fire protection needs

AF Systems certified solutions
also on non-standard supports (X-lam)


Our on-site solutions
We design our firestop products around the needs of those who will be installing the products. That's why we create certified systems that can be replicated even in complex environments. We believe that simplicity is one of the cornerstones of efficient technology. And we use that philosophy to build systems that comply with all the certification requirements.

Discover the Firestop Solutions tool
All new products
PAST PROJECTS
LATEST NEWSè>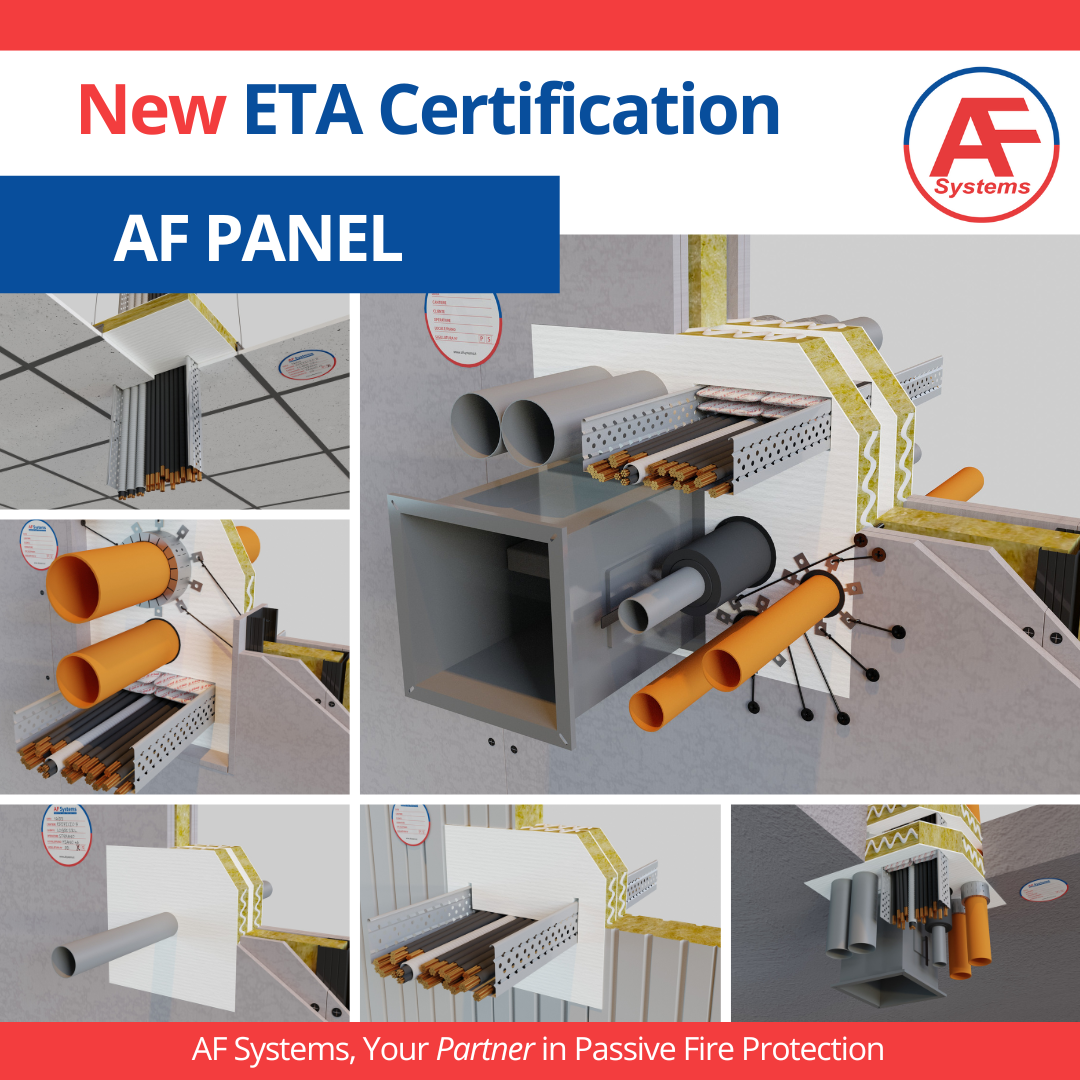 AF PANEL - New ETA certification
We are pleased to inform you that AF Systems has obtained the ETA certification for through penetrations sealed with AF PANEL, its ready-to-use fireproof panel.
AF PANEL allows you to seal large openings up to 2m2 with a level of performance that can reach (applied in 3 layers) the EI 240 class. It is an extremely versatile solution, certified for a large variety of penetrations, not only on standard supports but also on sandwich walls, self-supporting gypsum-based partitions, X-lam walls and floors and false ceilings.

Request certification at this email address: info@af-systems.com
Go to news
>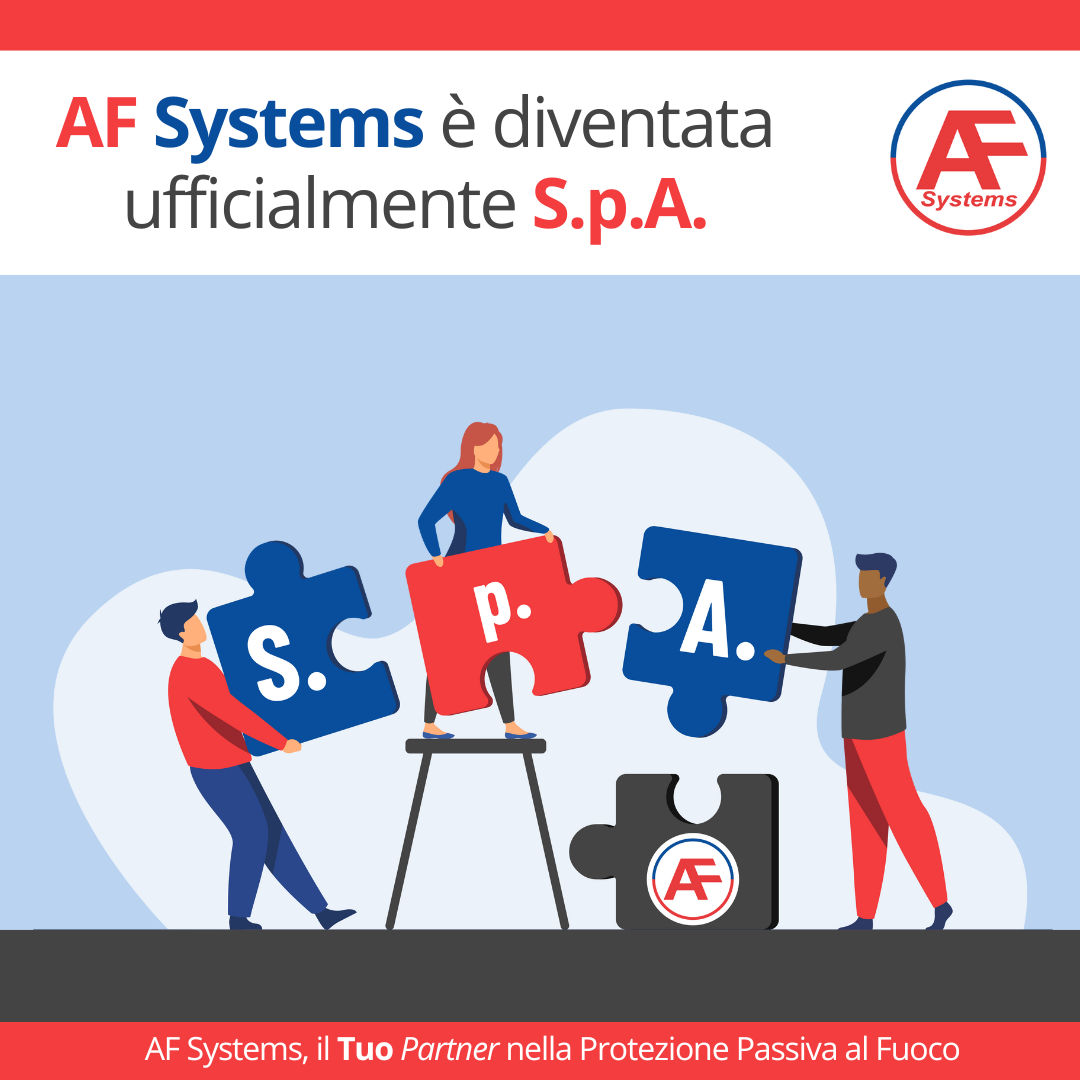 AF Systems is officially S.p.A.! (joint stock company)
We are proud to inform you that our company has changed its legal form from S.r.l. to S.p.A. with effect from 17 March 2023.
This is a natural evolution following the growth of our company. We thank you for the trust you grant us day after day.
If you are already a client or a supplier, please update the data within your informative system, changing our name from AF Systems S.r.l to AF Systems S.p.A.. VAT number and tax code remain unchanged.
Go to news
>
HIGHLIGHTED PRODUCTS
AF Bags
AF Brick
AF Collar
AF Collar C
AF Fireguard 3
AF Multicollar