ETA certification: AF SLEEVES

Firestop sleeves for combustible pipes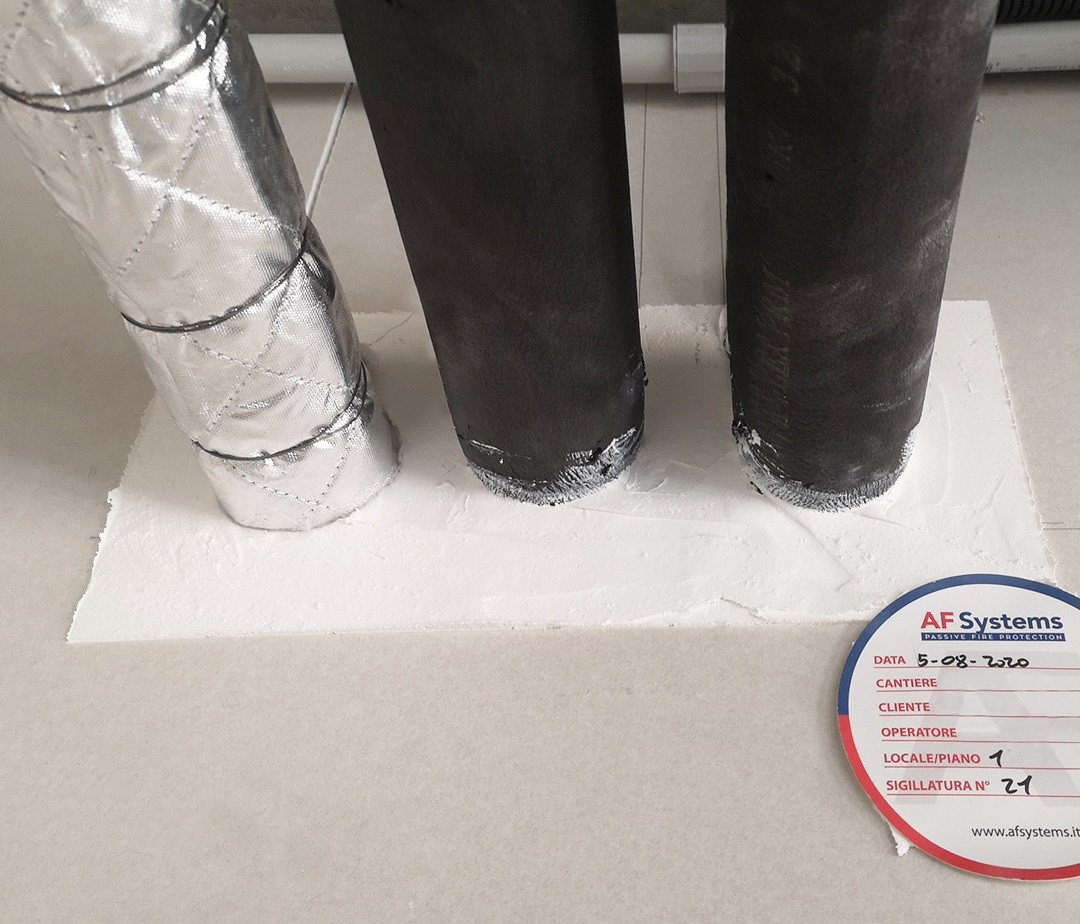 We are pleased to inform you that AF Systems has obtained
ETA certification for AF Sleeves
, our solution for sealing pipe penetrations in combustible plastic materials;
AF SLEEVES
is a preformed intumescent sleeve made of a high fire-resistant expanding foam material which, when heated, guarantees the sealing of the pipe penetration by completely obstructing it.
The fire resistance is
EI 180
for rigid wall and floor under EN 13501-2.
Tests were carried out under EN 1366-3.
When exposed to a temperature above 180°C, it expands, blocking smoke and flames and provides the necessary thermal insulation to achieve the
EI180
classification.
The product is marketed to protect plastic pipes
(PVC, PP, HDPE, PE, ABS, SAN+PVC)
with diameters between 30 mm and 160 mm.
AF SLEEVES
meets the
Y2 category
requirements and has a durability certificate that guarantees its suitability for temperatures between -20° and 70°C.
Discover the
AF SLEEVES ETA
certification in the
AF SLEEVES
product sheet
Tags: passive fire protection, fire prevention, thermo-expansive sleeves, firestop sleeve, system penetration, fire protection